Standing With Israel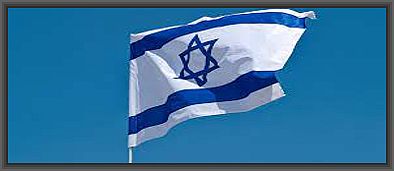 Dear Friends,
Less than two weeks ago, on the Second Day of Rosh Hashanah, I felt obligated to offer an Israel Update during the High Holy Day services. Firmly believing that for many, this time of year provides a "check-in" for members of the Jewish community, I encouraged people to recall the miraculous nature of the existence of the Jewish State. I also argued that, regardless of political affinity, the miracle of the Jewish state, is not something that we should take for granted. Israel represents the first flowering of our redemption.
On Yom Kippur, we were honored by the words of Dr. Avri Ravid, who served in the 1973 war and shared his poignant and profound personal reflections.
With a heavy heart, reacting to the morning's news, yesterday I commented that it was likely that the day's events would result in the present infiltration being labelled as the Simchat Torah War. Sadly, I have already seen that expression used in numerous articles.
The surprise rocket attack and cross-border incursion by Hamas claimed hundreds of Israeli lives and many more casualties, and Israel now faces the nightmare scenario of civilians and soldiers held hostage in Gaza. Videos have been released showing, amongst other things; a young lad (I am guessing aged 5 or 6) being held hostage, crying for his mother, while members of Hamas mercilessly taunt and tease the petrified child, and an hysterical teenage girl being separated from her boyfriend and thrown into the bed of a pick up truck, only to be driven away to places unknown.
Prime Minister Benjamin Netanyahu declared that the country is "at war," and more than one commentator and politician was heard to say, "Ma sheh hayah, lo yihyeh" — essentially, the near future will look nothing like the recent past. On this joyous Yuntif, we are in shock as hundreds have been killed, thousands have been injured and dozens of civilians have been taken hostage. Our Hakafot of Simchat Torah will indeed be muted.
In the days and weeks to come, there will be reams of commentary about the failures of intelligence and preparedness, the "root causes" of the Israeli-Palestinian conflict and the political and diplomatic fallout from the attacks and Israel's response. You will read of views of the terror and disbelief experienced by civilians, and you will read unbelievable quotes from Palestinian sympathizers who will refer to "context" in legitimizing horrific, inhumane, terrorist aggression.
DO NOT allow yourselves to be fooled or coerced by these falsehoods. This act of war is, exclusively and unequivocally, an act of hate, aggression, anti-Semitism, anti-Zionism, and represents the continued attempt, not to find peace, but to literally throw every Jewish soul into the sea. It is not only every Israeli Jew that these hatemongers seek to destroy, but you, your children, and your grandchildren as well.
I will continue to update our community through the lens of our Torah tradition which values above all, life; a legacy which loves peace; and a Divine mandate to pursue peace and justice.
Today, I will pray for the return of those abducted, the healing of those wounded, the comforting of those who mourn, and above all, the safety of our brothers and sisters who reside in the State of Israel, the first flowering of our redemption.
Rabbi Eric L. Wasser, EdD., Hon.M.
What to Do:
Stay informed: Now is the time to stay engaged with the unfolding events in Israel. Find a trustworthy news site to keep abreast of the news.
Be an advocate: Write an email, send a text, or make a phone call to your elected representatives.
Show Up: In the days ahead there will be rallies and demonstrations of support on behalf of Israel. Show up. Let Israelis know that they are not alone in their hour of need.
Give: UJAFEDNY has already established an Israel Emergency Fund to allocate resources to an array of relief agencies. Your support is both substantively and symbolically critical.
Reach out: Many of us have family and friends in Israel. While we cannot remove someone's pain, the act of letting someone know that they are not alone is an important gesture.
Pray: Prayer is how we give expression to our hopes for our world and tilt God's will towards making those hopes a reality. The shattered soul of Israel needs our prayers now more than ever. At home, in the synagogue, wherever you are – now is the time to pray.